Viewing posts categorised under: Downturn
Posted by David Greer in Business, Downturn, Marketing, Strategy | 0 comments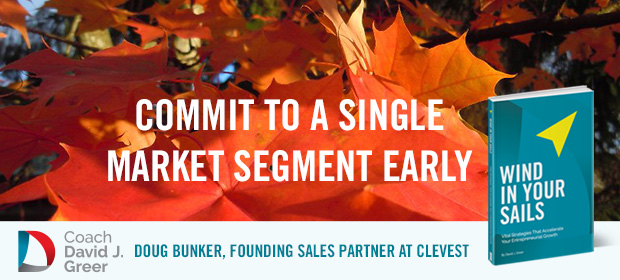 26.05.15
For Doug Bunker, the founding sales and marketing leader of Clevest, the third time was indeed the charm. With co-founders Tom Ligocki and Arthur Lo, they set out to transform workforce automation and mobile dispatch for small and mid-sized organizations.
Posted by David Greer in Business, Downturn, Strategy | 0 comments
We are all having to deal with the reality of the current business cycle. When this downturn started I surveyed over two hundred entrepreneurs with experience in downturns to discover the best ways to manage through the current business cycle. The advice I got was that market corrections can be a superb time for companies to take advantage of incredible opportunities to not just thrive, but to grow and succeed beyond their wildest dreams. As we all plan ahead to a time when the current business cycle is improving here are eleven strategies that you can use today to make your company successful, not despite the current market conditions, but because of them.
Thriving Through the Downturn — Eleven Strategies to Make Your Company Boom