Viewing posts categorised under: Marketing
Posted by David Greer in Communication, Customer Service, Marketing | 2 comments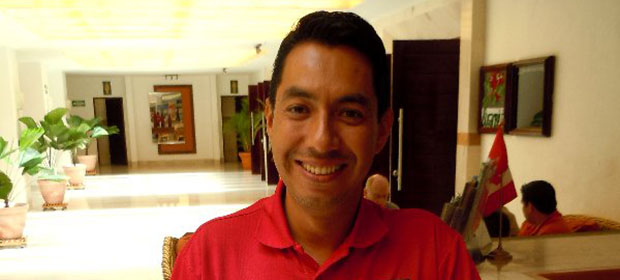 07.04.11
I recently wrote in Can You Feel It? about the experience of choosing our Spring Break holiday with Flight Centre and Sunquest Holidays. Last week we went to Puerto Vallarta, Mexico to enjoy our holiday. When we arrived, we had a personal card from Mauricio, our local Sunquest representative.
Posted by David Greer in Marketing | 0 comments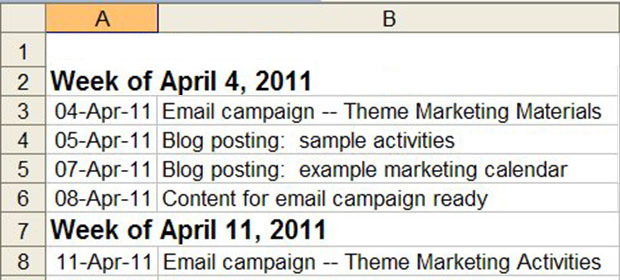 31.03.11
The goal of communication is to connect with people. The goal of marketing is to get a group of people to connect with your company, products, and services. Making connections requires steady and consistent communications.
Marketing communications come in many forms. From traditional media like advertising, brochures, trade shows, and face-to-face meetings to online media such as natural search, Google AdWords, web sites, blogs, Facebook, and Twitter.
To realize the power of all of these communication mediums you must coordinate all your communication activities. One of the best ways that I have found to lay out these activities and coordinate them is with a marketing calendar.
When I work with organizations I get them to put all of their planning marketing activities on a calendar. People are often surprised at how many activities they are doing. How much overlap there is. And where the big gaps are in the schedule.
If there is no suitable calendar software, I often use a spreadsheet to record all the activities. Whatever tool you are using, I use this process to create the calendar:
Write down every month of the year.
For every month beyond the current quarter, record major events. This should include trade shows, training, major announcements, and deadlines for producing the annual report.
For the current quarter, I create an entry for each week.
For each week, I write down each of the events for each day. Be sure to include the internal tasks that must be completed for an external event.
In the calendar above we show some sample activities. Many activities are themselves part of a process. For example, if you are going to host a webinar in the middle of April, the preceding events are:
A month before the webinar, update the corporate web site events calendar with the date, time, location, subject, and write-up for the webinar.
Two weeks before the webinar send an email to all people who might be interested in the webinar.
One week before the webinar, send another email campaign to the people in #2 who have not responded yet.
One week before the webinar, all presentation materials must be written, reviewed, and approved.
The Monday before the webinar, send an email reminder to every person who has registered.
The day of the webinar, send an email reminder to all registrants.
Give the webinar.
Having a single place where all events are recorded keeps everyone in the organization aligned. Critical steps in promoting events get looked after. Communication happens when you planned it. Regular communications gives you the chance to connect with your customers and prospects.
What is on your marketing calendar today?
Posted by David Greer in Marketing | 0 comments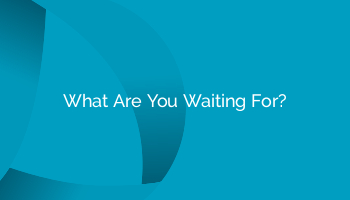 24.03.11
Our goal as marketeers should be to create a consistent customer experience that leads to an emotional response in people to our company, brand, products, and services. Every touch point you have between people in your company and people outside your company is an opportunity to enhance or detract from that customer experience.
The goal of branding is to create a consistent look and feel of everything that a company communicates. As individuals, we respond to much more than the just the words we read or hear. We engage with all of our senses, reacting to colors, fonts, packaging, sound, and more.
Creating a consistent brand presence is a big challenge. In many cases, marketing materials were created over time, by different people, with no thought to consistency. Many are not even aware they are creating branding elements. The techical person who sets up an email account for a new employee has never been trained to show how configuring the font, font size, and signature is an important piece of the corporate branding mosaic.
As I work with clients over time, I create a corporate style guide. This becomes the master document that everyone refers to. Training, education, and processes are needed to make it easy for everyone in an organization to follow style and branding guidelines.
My friend Isabelle  Mercier, founder of LeepZone Strategies provides these reasons for creating and using a style guide in the blog post Here Is Why A Style Guide Is "Crucial" To Building A Thriving Brand:
Maintaining consistent communication brings:
Ease of decision-making
A common flow among the team
A clear sense of direction
A uniform customer experience
As for me, I work hard to follow my own style guides. If you look at my corporate logo above you should notice a consistency with the colors in the logo and the color in the banner of this blog. You will also find a consistent color palette, font, look, and feel at www.davidgreer.ca and in any of my communications with you.
What customer experience are you creating with your style?
Posted by David Greer in Marketing | 0 comments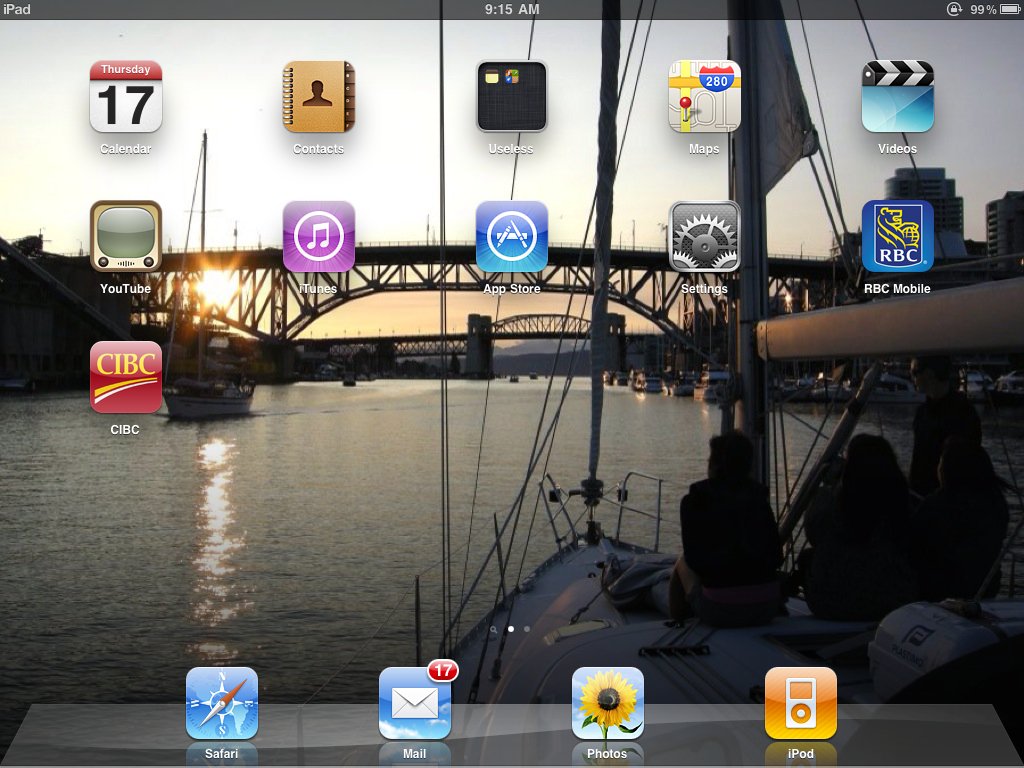 I have written before about The iPad. It's a remarkable device. With the iPad2 setting record sales numbers, my son Kevin decided to get in on the action. He bought the original iPad for 40% off. Shortly afterwards, I started receiving tweets from Kevin telling how thrilled he is with his new iPad.