Posted by David Greer in Communication, Community | 0 comments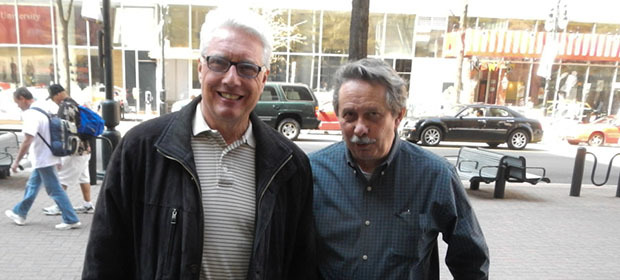 07.04.13
Even after thirty-five years of business, I still get excited when I have the chance to meet someone in person that I've only met virtually before. In the old days, I would communicate by telex, fax, and telephone before meeting people for the first time. Today, it is often through this blog or Twitter than I interact with people.
Yesterday, I had a change to meet Wally Bock in Charlotte, NC where he lives. I'm pretty certain that Becky Robinson of Weaving Influence first introduced me to Wally via her Twitter feed. For more than two years I have been reading Wally's blog posts. I've written about Wally in my earlier post Connecting People (where I talk about Becky too).
This blog is about Business, Communication, and Collaboration. Connecting with a thought leader like Wally brings together all three themes. Wally and I compared our extensive business careers, contrasting the numerous challenges that we have both overcome as we have moved our careers and life ahead. While I knew Wally reasonably well from his four times a week blog postings, it was nothing like having a face-to-face conversation for a few hours.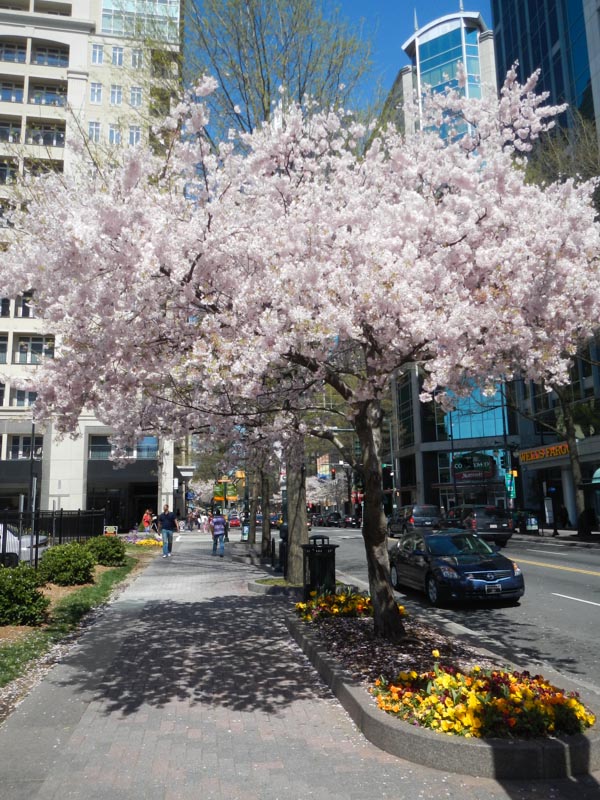 After lunch together, Wally and I strolled the downtown streets of Charlotte in the early spring sunshine. While we live in very different cities, I felt connected as we walked by the cherry trees, fresh with new blossoms, exactly as the cherry trees are in Vancouver.
Wally shared some of the history of Charlotte with me, including the fact that the city was founded in 1755 at the very corner where my hotel is located today. While not originally from North Carolina (Wally is from New York), he has married, moved, and lived in Charlotte and come to know the history of the area. From how the railway brought opportunity for textile mills and distribution to why Charlotte is now the second largest banking center in North America, after his home town of New York.
Whitney Johnson, author of Dare, Dream, Do, coined the phrase #TWIRL (Twitter In Real Life) for the experience Wally and I had yesterday. Whatever it is called, I appreciated the opportunity to meet and connect with Wally 1-on-1.
How can you connect today?
Tags
:
connect
,
people
,
travel
,
visit