Posted by David Greer in Growth | 0 comments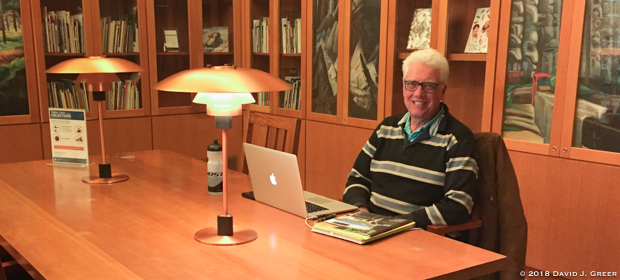 06.01.18
The biggest challenge high growth businesses face is mentoring and creating the next set of leaders. A recent project reminded me of the lessons I learned while attending the University of British Columbia which you can apply to help yourself and your next set of leaders continually grow.
Mentors
In 2nd year at UBC I interviewed for an MIS job at Premier Cable Systems. After my interview I met Bob Green, co-founder of Robelle (Robert and his wife Annabelle created Robelle = Rob + belle). Bob had a vision to create software for the HP 3000 system which he had been involved with at HP while it was being invented. At Premier, Bob was a senior consultant hired to rewrite the HP 3000 computer system another set of consultants had created, but which could not scale to the volumes needed by Premier.
When I entered 3rd year, Premier hired Alfredo Rego, a professor of mathematics and computer science from Guatemala. Alfredo moved to Vancouver for six months as the HP 3000 database expert to help Bob rewrite and scale Premier's application.
All through 3rd year, I went to UBC by day and spent evenings working at Premier, with help from either Bob or Alfredo. This was critical to my eventual success, as both Bob and Alfredo had ten years of practice in applying computer science to real-world business problems. I learned every day where the theory I was learning at UBC met the practice in application. I didn't know it at the time, but both Alfredo and Bob had founded their own companies and I learned a lot about growing your own business too.
Who are your mentors? How do you mentor your next set of leaders?
Connection
My faculty advisor at UBC was Dr. Chanson. Much of my success was due to my connection to Dr. Chanson and was a defining part of my UBC experience. Who do you connect with that is the next level you want to reach? How do connect your next generation leaders with people who are at or beyond the stage they are growing into? Even they are not actively mentoring you, they show by their example how you can grow.
Continuous Learning
A degree in Computer Science and my career choice in IT meant that I was forced to continuously learn throughout my career. Technology changes at a blistering pace and you either change with it or get left behind. UBC set me up well for continuous learning. What books are you reading? What events will you attend to grow your learning? How much time will you make sure each of your next generation leaders are spending learning.
Looking back at my UBC career reminded me of how I have had to continuously grow. As a coach, I am still reading, taking courses, attending events, have my own coach, and finding ways to grow into what is next for me. If you and the people you lead are not growing, you are falling behind. How will you make sure that you grow this year?
Tags
:
continuous
,
leaders
,
learning
,
UBC