Posted by David Greer in Business, Leadership, Security | 0 comments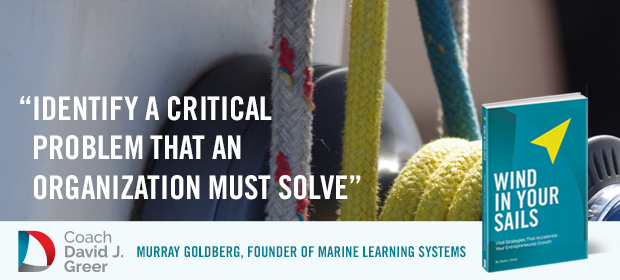 16.06.15
Serial entrepreneur Murray Goldberg created one of the world's first online learning management systems (LMS) for universities and corporations. After seeing exponential growth, Murray exited the company he created, only to discover an entirely new industry with unique needs for training and learning management systems. Marine Learning Systems is Murray's third company. There he brings a wealth of product knowledge, software engineering expertise, and entrepreneurship to a global problem that affects anyone who travels the world's oceans.
What we can learn from Murray's experience is that it is helpful to:
Identify a critical problem that an organization must solve.
Use a pilot project to identify the key aspects of the problem and what is needed as a potential solution.
Keep in mind when building a custom solution for a customer that you might one day productize it.
Have an architectural vision and let early commercial success help guide what must be done first.
Use cash flow from custom solutions to help build your business while staying true to the overall architectural vision you have for the product.
When travelling by sea, we take our safety for granted. The truth is that we are only as safe as the quality of the training of those who are operating the vessel we are on. Marine Learning Systems and Murray Goldberg are making marine travel safer for all of us.
These insights were taken from the Product chapter of my book Wind In Your Sails: Vital Strategies That Accelerate Your Entrepreneurial Growth. Learn more at windinyoursails.coachdjgreer.com.
Tags
:
marine
,
product
,
training