Posted by David Greer in Community, Performance | 0 comments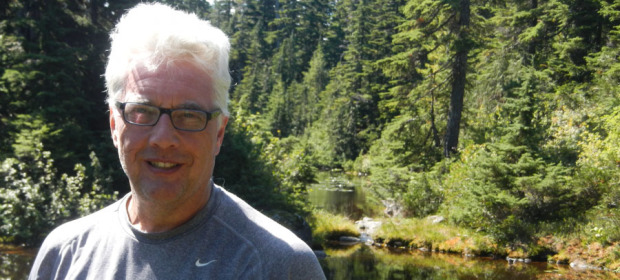 01.09.13
This is the Labour Day long weekend in Canada and the US. For me, this annual holiday marks the end of the summer as people return to school and work. As I wrote in Taking Things for Granted, it has been a struggle to recover from vertigo brought about by an inner ear infection in May. While my energy levels have been coming back at work, my overall active life has not been at 100%. It has required a lot of patience with myself to acknowledge that my body and brain need more healing.
I've written in Keeping My Edge that I keep my personal capability honed by taking on personal activities that challenge me. I live in Vancouver surrounded by the coastal mountains. In the summer, I challenge myself with hikes in these mountains, often steep, long, and hard ones. With my vertigo, I have not been able to hike this summer. Today, we were asked by friends to accompany them on a hike up Black Mountain. While I wasn't sure if I could make it the whole way, I decided that to get my edge back, I needed to give it a try.
With my wife Karalee Greer and two close friends we set off from the parking lot of Black Mountain at 9:00 am. The start of the hike rises up the side of the ski runs at Cyprus Bowl for over 2000′ (600m). My efforts at regular exercise over the last two months paid off, as I was able to do the long uphill pull. Once at the top we checked out the views, before hiking another one and a half miles (2.4km), with many more up and down elevation changes, to Eagle Bluff. It was a beautiful day and we ate lunch enjoying the fantastic views over the Straight of Georgia and the surrounding area, while taking in the sunshine.
Then it was time to pack up and head back. Many more miles were covered and a long slog downhill in the reverse direction of all the elevation we gained in the morning. It was after 2:00 pm by the time we got back to the parking lot. While completely spent, I can celebrate that the fact that for the first time since suffering vertigo, I have the physical strength and stamina to do a five-hour hike.
Overcoming challenges keeps my edge. How do you keep yours?
Tags
:
challenge
,
edge
,
recovery