Posted by David Greer in Business, Strategy | 7 comments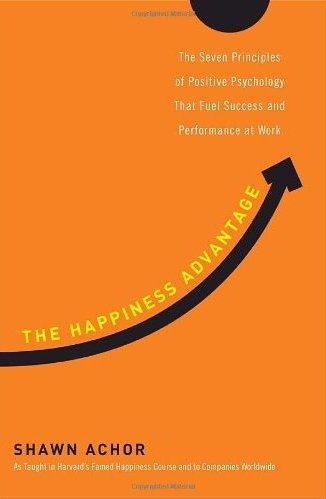 I recently read The Happiness Advantage: The Seven Principles Of Positive Psychology That Fuel Success And Performance At Work by Shawn Achor. After a decade of living, researching, and teaching at Harvard University, Achor was challenged to realize that 4 out of 5 of the thousands of Harvard students he encountered suffered from depression at least once in the school year. By definition every one of them were outstanding individuals. After all they had made it through the Harvard acceptance process.
Rather than focus on the unhappy students, Achor studied the 1 in 5 Harvard students who were truly flourishing. Based on academic and practical research in positive psychology, The Happiness Advantage provides real life case studies, tasks, and methods that you can use to apply Achor's ideas to yourself, your team, and your organization. Using stories from his work with thousands of Fortune 500 executives in forty-two countries, Achor shows how programming the brain to be more positive results in competitive advantage.
For example, he suggests that leaders ask themselves these questions every Monday morning:
Do I believe that the intelligence and skills of my employees are fixed, but can be improved with effort?
Do I believe that my employees want to make that effort, just as they want to find meaning and fulfillment in their jobs?
How am I conveying these beliefs in my daily words and actions?
I have been applying many of The Happiness Advantage principals in my professional and personal life with fabulous results.